BLACKY is by the way person with huge Black Money.
WHITEY is the person with ONLY White Money (like Me!)
Let me admit, the Heading was only to ATTRACT you to get you to come to this page and read the article!!
But, I promise that once You read the article, you will like it.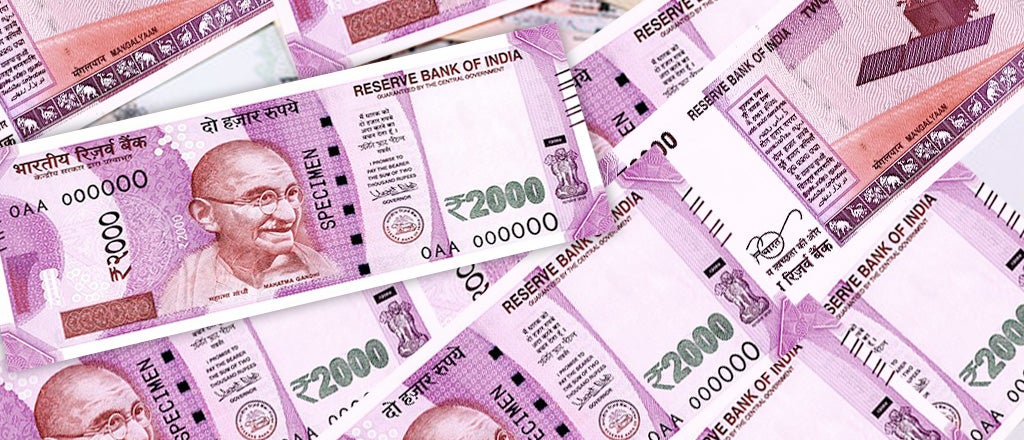 So, here goes......
But, before that. let me clarify...
This article is NOT intended to give you IDEAS on how to covert Black Money into White Money but only showing the way that people are using various methods to do so.
Loopholes are many and I only hope that the Authorities wake up to these loopholes and get the same addressed.
This article is intended to bring to the notice of IT officials and the Govt how various methods are being used by people post Demonitisation.
If you are a BLACKY,
You are strongly requested to contact your Chartered Accountant, Declare the Concealed Income and pay the tax.
Indians are genius when it comes to creating Black Money.
The Dramatic Demonitisation announcement by Prime Minister Mr.Narendra Modiji pulled the Carpet from all these kinds of people.
But, the Juggad people have found ingenious ways to STILL convert and this is what they are doing.
1. BOOKING AND CANCELLING TICKETS :
Blackies book Train, Airplane Tickets by using Old Notes.
And, on a future date, they simply CANCEL the Tickets.
They get back their Money after a meagre CANCELLATION charges.
2. FORMING A NGO :
Some ingenious people have come together to form NGOs.
These people are giving their relatives/friends their BLACK MONEY and asking to DONATE the same to the NGO.
NGO may get INCOME TAX EXEMPTION and their money is converted from BLACK TO WHITE!!
3. REVIVING A LOSS MAKING COMPANY :
Some people are giving FALSE BUSINESS to loss making companies and these companies in turn, show NO PROFIT NO LOSS type of Income, convert black to white!
4. FIND PEOPLE WITH LOW CASH IN BANK.
Blackies (thats what I call them) also find people with Low Cash in their Bank Account,...(these are typically Maids, Clerks, Coolies) and deposit Cash into "their" account and later take back the amount giving a small portion to these people.
Both parties "Kush" and BLACK IS CONVERTED INTO WHITE!!
5. BACKDATING FDs :
Some Co-operative Banks are doing this...(though they seem to have stopped now)....
Blackies give OLD notes to these Banks (with a CUT to the Bank Directors), get Back Dated FDs and then get back WHITE money after this FD is matured.
6. TEMPLE DONATIONS :
Many rich people are "donating" huge sums of Money to Temple.
The Temple Trustees will show this money as HUNDI collections (or Anonymous) and exchange it for NEW notes.
Later, they return it to the DONOR in a different format, of course, after taking a Cut/Service Charge.
The Government has already clarified that the Cash from HUNDIS will not come under TAX SCANNER.
7. AGRICULTURAL INCOME :
Blackies simply catch hold of Farmers and these "Farmers" declare that he got the money by selling the produce in Mandi before Demonitisation and exchanges with the Bank.
And, our Blacky is converted into Whitey!
8. PAYING UTILITIES BILL IN ADVANCE :
Since the Utilites like Power, Water are accepting Old notes...Blackies are paying not only this months bill but some Genius Blackies are paying upto 1 year of Utility Bill IN ADVANCE.
Thus the Blacky becomes Whitey
Same goes with Municipal Taxes (in Bangalore, BBMP taxes are accepted with Old notes....some Blackies are paying even Next year's taxes)!!!!!!!
9. BUYING PETROL/DIESEL in Bulk.
Some Blackies are not even leaving the Petrol Pumps!
They are not only tanking their Cars FULL but also their Friends/Neighbours Cars and also storing Petrol/Engine Oil in Bulk by paying OLD NOTES and thus getting converted the Blacky into Whitey!!
10. ADVANCE TO EMPLOYEES :
Blackies have suddenly become the BEST employees to work with.
They are paying ADVANCE SALARIES to their employees WITHOUT INTEREST.
Some of them are even being paid 6 months salaries in Advance.
Wah! Kya Dayavaan Hai yeh BLACKY!


BE WARNED!
You may "manage" to get some portion of your BLACKY converted into WHITEY but YOU WILL BE CAUGHT.
If not today, tomorrrow.
If not tomorrow, sometime definitely in future.
The BEST option would be, DECLARE THE CONCEALED INCOMEPAY THE INCOME TAX&SLEEP BLISSFULLY.

What more can be more satisfying than a Blissful Sleep.

Just go back and check whether you were sleeping Blissfully, with Tension or Had No sleep on the night of 8th November and you will get the answer!

Best of luck,
Srikanth Matrubai
PERSONAL THOUGHTS :
The Demonitisation is the BEST thing to have happened to India post Independence.
The short term pain will be definitely be there but the benefits in the Medium Term to Long Term will be huge.
It could expand the GDP by 1% minimum.
Good time to increase your SIP allocation.
Do consult your Financial Advisor
http://www.huffingtonpost.in/2016/11/13/13-ways-in-which-indians-will-convert-their-black-money-into-whi/